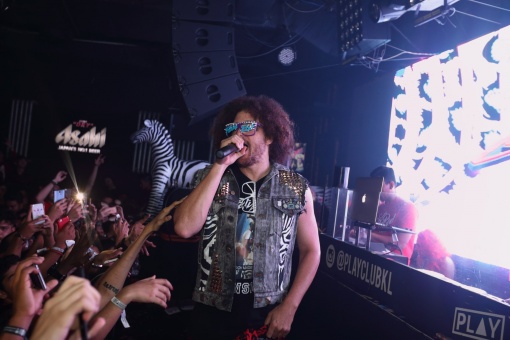 Performer, producer, songwriter, DJ, actor, music show judge, serious tennis player, digital app innovator, fashion designer and professional party-rocker – Redfoo is indeed a man with many hats.
It wasn't too long ago that he shuffled through the doors of The Roof for a press conference a day before he performed at PLAY Club KL for "The Red Party".
"When I started making music, I never even knew that there were genres. To me, it's just music and the stuff that I listened to. I grew up listening to a lot of Michael Jackson, jazz, R&B, hip hop and of course, Motown. So when I make a song, I kind of just groove and make the melody, and then the melody kind of finds itself into some kind of a genre", said Stefan Kendal Gordy – better known as Redfoo at the recent press conference at The Roof.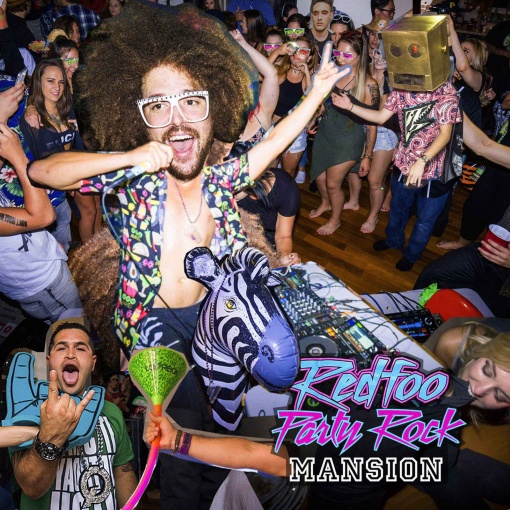 Having released his debut solo album, "Party Rock Mansion" with chart-topping singles like "New Thang", "Juicy Wiggle" and "Lights Out", he further explained, "This album is very personal to me as it was released on my own label – Party Rock. It has a lot of party tunes, it has a ballet, it has jazz and new disco. There are songs I wrote when I was together with a girl and songs I wrote when I was single – it has a lot of different flavours and it took me two years to produce it. It's to feel good, inspire and motivate people to get up and dance and follow their dreams".
Redfoo definitely know how to keep the crowd roaring in excitement when he made this statement, "Get ready to party, bring your dance shoes. Bring some kind of umbrella 'cause I will be doing some champagne showers. Bring your party crew, bring all your friendsthat like to party!".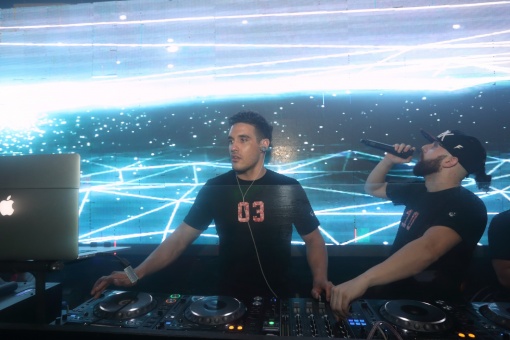 "The Red Party" hosted by Redfoo and Party Rock Crew took place at Play Club KL on 2nd June and got the crowd jumping and dancing all night long with his spectacular performance. Amidst the champagne showers and dancers shuffling, that is the infamous trademark of a Redfoo performance, lays a musical character who displays his love of fashion in his own clothing line, LA FREAK.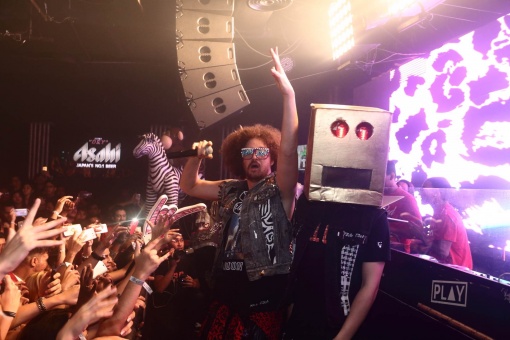 The set lasted for 90 minutes with popular dance songs from LMFAO like "Party Rock Anthem", "Sexy and I Know It", "Shots" and a fair bit of Redfoo's solo tracks. The talented entertainer showcased his mixing skills on the deck, sang and danced till about 3am. Screams and cheers came on louder as Redfoo ended his set with some real champagne shower and confetti drop on the passionate red crowd.