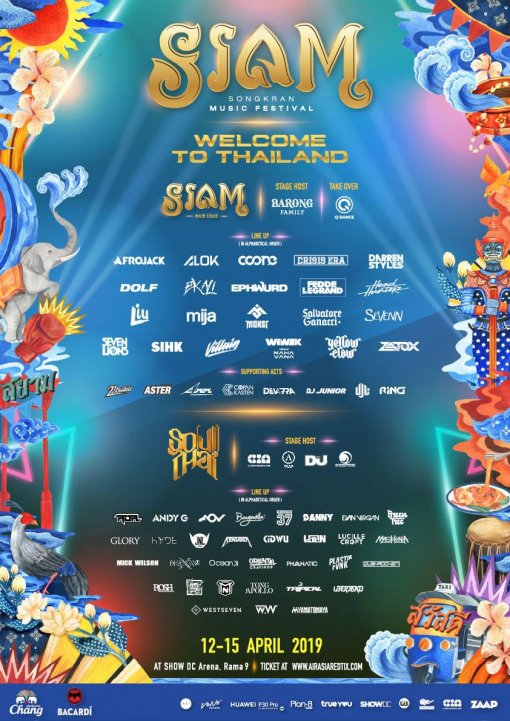 A world class Songkran festival experience with an exquisite musical line-up to match:
The debut edition of Siam Songkran Music Festival comes together as a brainchild of Thailand's premiere festival organizers.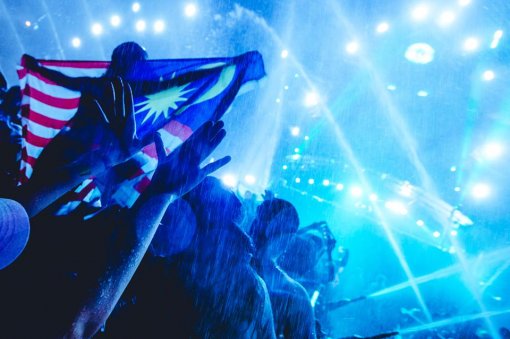 The four-day fiesta will be held from the 12th to 15th of April 2019 at SHOW DC in Bangkok. Siam Songkram aims to provide an all-round, interactive experience for attendees, hence a massive festival site with four respective areas.
Dance to your heart's content across not one, but two state of the art stages with world class production that rivals many.
Partake in our many culture-based workshops that ranges from Muay Thai to cooking classes. It is not often that you'll get the chance to learn how to cook Pad Thai at a rave!
Last but not least, is a very unique food and creative market section that will allow festival-goers the chance to try out an array of exquisite Thai delicacies while shopping for vintage trinkets.
Don't miss out on what is yet to be a marvelous celebration of water, music and utmost joy to ring in the Thai New Year. We'll see you there!
For more information about ​Siam Songkran Festival:​ https://airasiaredtix.com/