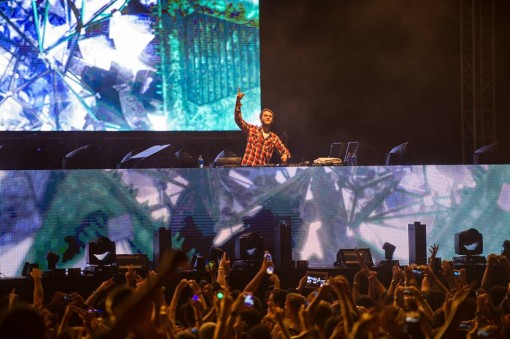 The night where music comes alive has finally arrived. Wicked Festival 2013 is definitely the night that brought all rave and EDM lovers together. With an ass-kicking line-ups such as Axwell, Zedd, NO_ID and our local DJs Nikki, B.A.T.E, and High Tech, this is definitely going to be a wicked party. 
We couldn't be anymore happier to find out the awesome line-ups and we know one thing's for sure is that we are definitely going to be there to experience one hell of a night. The event was held in Sepang International Circuit, which is perfect because it is big enough to hold the crowd and the space is wide enough for everyone to dance along. 
The night started with our local DJs that we are more than proud of. The atmosphere was amazing. We witnessed most of the people around us dancing along to every beat with their friends and loved ones. It was pleasant to watch because everyone was just having a great time and party like there is no tomorrow. Now that is one wicked spirit. 
Zedd made his first appearance in Malaysia with an electrifying energy. He literally turned the party up and everyone is raving harder. The night just keeps getting better once Clarity was played. To be able to watch him live in Malaysia is truly a blessing because we are very sure Zedd is going to be a huge deal in the near future.
 
The last and only appearance that we all have been waiting for besides Zedd was Axwell. His catchy deep house mixes had everyone dancing and raving all night long. Even though the weather wasn't on our side during Axwell's performance, that doesn't stop the crowd from partying even harder. The rain just boosts their energy instead of switching it off. 
We would love to take this opportunity to thank Wicked Entertainment  for bringing this event together and for the wonderful experience anyone could ever asked for. This is definitely one Wicked festival!