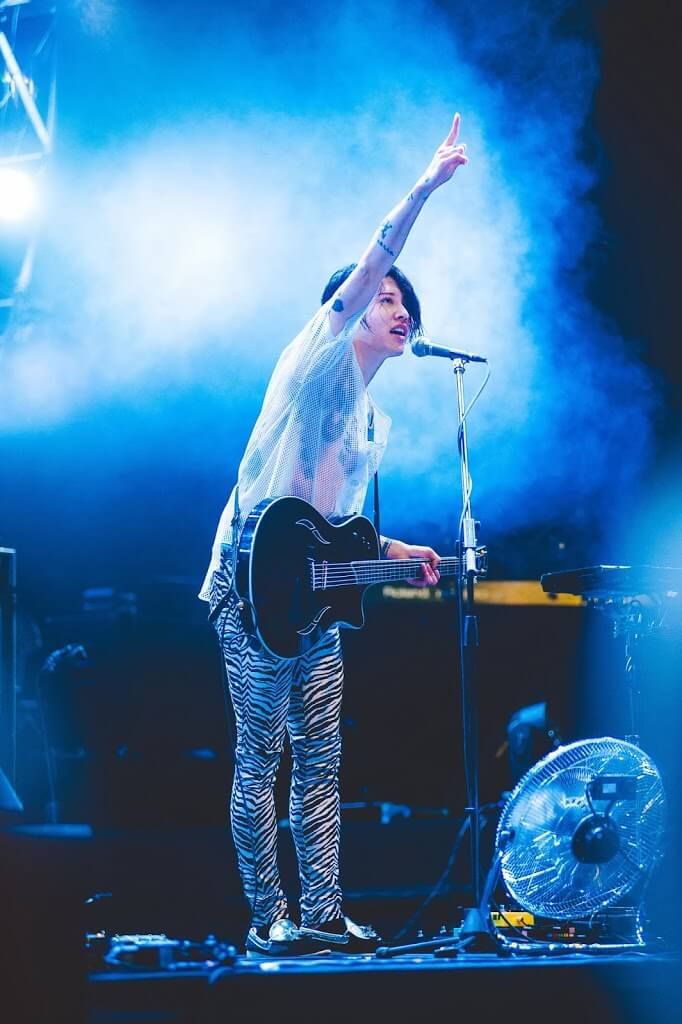 MIYAVI "Slap The World Tour", Kuala Lumpur which was held here last Saturday
on 22 February 2014 in Mega Star Arena has definitely rocked the roof down
with fans screaming and jumping to his tunes throughout his concert.
The Press Conference was also held on the same day, in Platinum Room with
VIPs and Sponsors attending them. One of the highlights of the Press
Conference includes the representative from the Japan Embassy of Malaysia
placing media parties in awe with their surprise appearance in the Press
Conference; cosplaying as a Visual Kei Japanese Rock artist. Mr. Tomokazu
Nozaki's Visual Kei appearance with his interesting speech has made media
parties cheer and laugh during the Press Conference. This is an effort that Japan
Embassy of Malaysia has taken to great lengths in their support to supporting
and building the scene here in Malaysia
.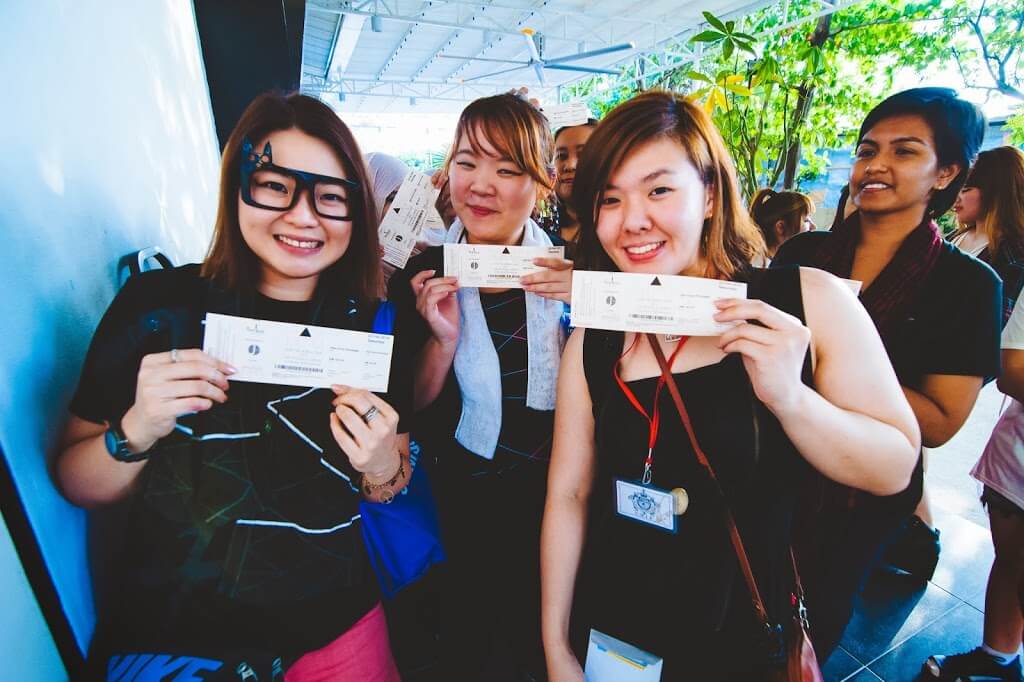 Fans were lining up at the concert venue from 10am and there were even fans
coming from neighboring countries such as Thailand, Indonesia, Singapore & the
Philippines. Malaysian fans even came all the way from Sabah, Sarawak and even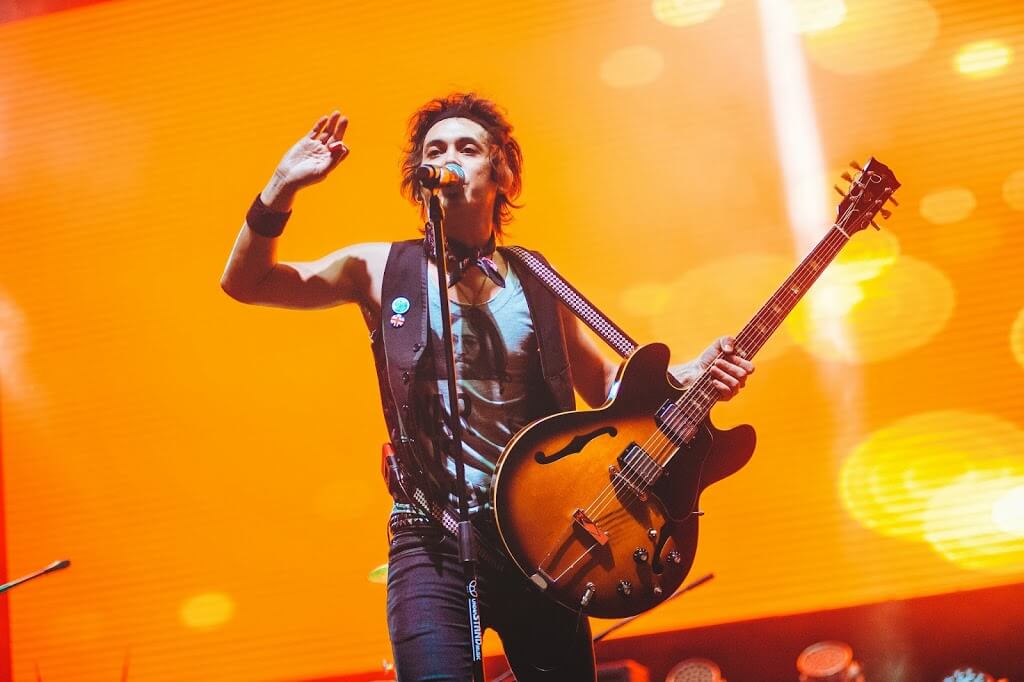 Fans were warmed and hyped up with the opening from Bunkface!; a renowned
local rock band with their hit songs. Bunkface! also did a great job in pulling the
fans excitement even further by ending their opening set with asking "Are you
As fans were waiting for the stage changeover, the trailer for the movie
"Unbroken" was also played, and fans were screaming and anticipating for the
release as it would be MIYAVI's first breakthrough into the Hollywood movie
Jolie. MIYAVI's Slap The World Tour video was also played during this time.
Right after that, the concert hall was then filled with screams and cheers when
MIYAVI appeared on stage with a banner created, drawn and signed by fans, with
The concert started off with "Day 1", a track from his latest album "MIYAVI",
and continued throughout until he ended with another hit song from the same
album, "Horizon". As expected, fans were screaming for encore for continuously
and remained in the concert hall until MIYAVI re-appears again and performed
an encore of 3 songs with his all time favorite popular hits which ended with
"What's My Name" that definitely closed the concert with a bang.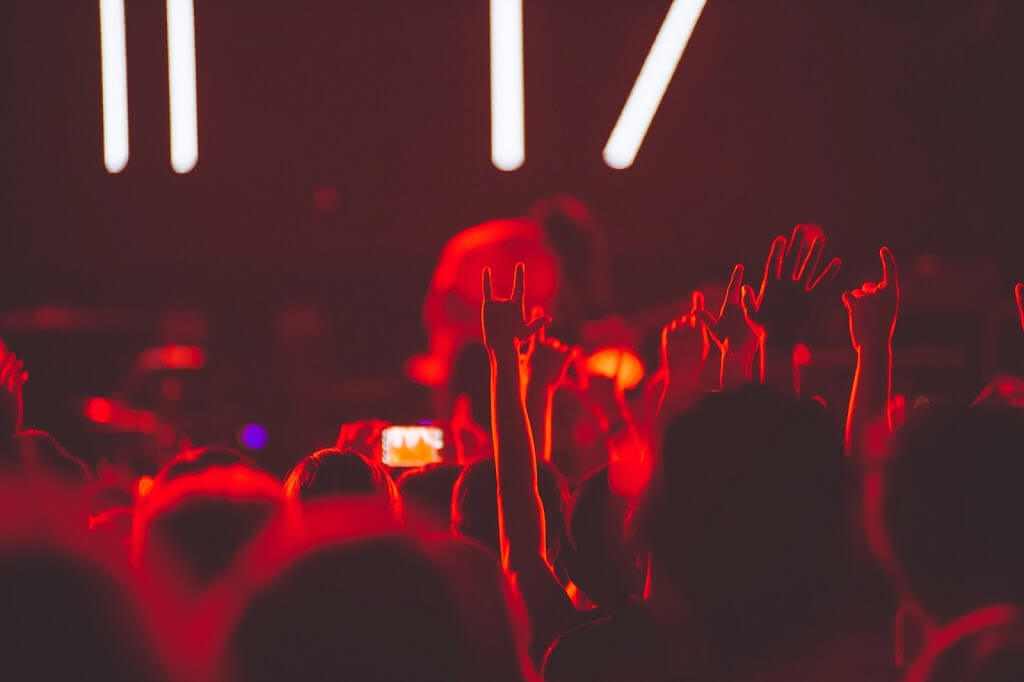 MIYAVI "Slap The World Tour" 2014 Live in Kuala Lumpur was the first stop for
his World Tour, and will be the only show for the entire South East Asian region.
MIYAVI "Slap The World Tour 2014" Live in Kuala Lumpur is Organized by
Toybox Projects and Presented by Musee Platinum Tokyo; with Artist
Management by J-Glam; Official Music Label by EMI Records Japan and Universal
Music Malaysia; Musee Travel as the Official Travel Agent, Royal Chulan Hotel as
the Official Hotel; Japan Airlines as Official Airline, Endorsed by Japan Embassy of
Malaysia, Tokyo Street & Pavilion KL as Official Shopping Mall, Mega Music World
as Official Music School, Trattoria and Wondermama as Official Restaurants; YG,
Epop & Xuan as Media Partners; and Jrock Malaysia Community as Partner.
Toybox Projects is the Promoter based in Kuala Lumpur which is currently the
leading establishment that aims to consistently promote Japanese acts and build
the J-wave scene here in Malaysia.
Toybox Projects has previously brought and organized MIYAVI Live in Kuala
Lumpur 2012, Jrock no Tamashii 3 (with HaKU as Guest Artist), HaKU Live in
Kuala Lumpur 2013, Jrock no Tamashii 4 (with Vaniru as Guest Artist) and ONE
OK ROCK 2013 "Who Are You?? Who Are We??" Tour Live in Kuala Lumpur;
and is in planning for many more to come.
(photos courtesy of ROCKZONE)