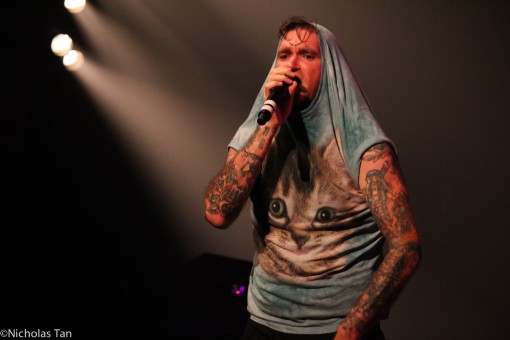 American punk rock band formed in 1997, New Found Glory, currently consists of Jordan Pundik (vocals), Chad Gilbert (guitar), Ian Grushka (bass), and Cyrus Bolooki (drums).  The band has successfully released eight studio albums, one live album, two EPs and three cover albums. The band has been playing at well-known music festival such as Warped Tour and Leeds Festival.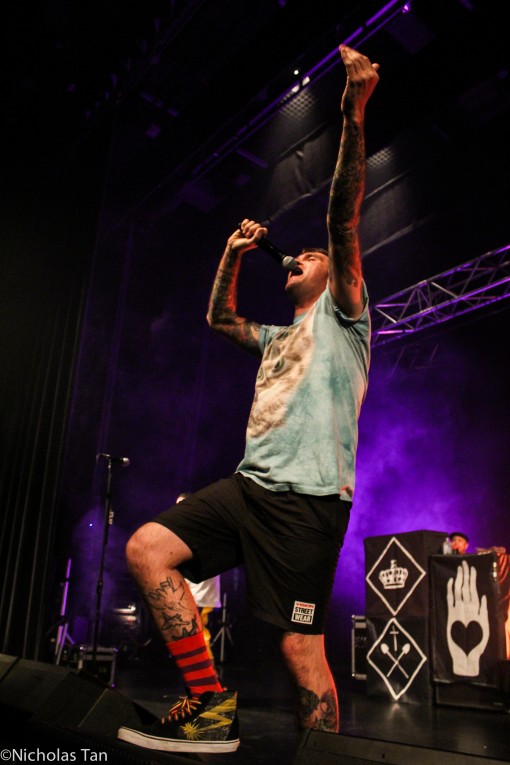 Being labeled as the godfathers as modern punk, New Found Glory is widely known for their fast-paced and energetic behavior on stage. Bassist of The Wonder Years, Josh Martin, has claimed that when you think of the top three pop punk bands of all time, it will definitely be Blink-182, New Found Glory and Greenday.
18 years being in the punk rock scene, New Found Glory is the definite definition of pop punk never dies. After their first appearance in Singapore during SingFest 2008, the band finally made it back to Singapore for their very own gig especially for the hardcore fans of New Found Glory.
Local Singaporean band, Aspectrum, made the first opening for the night with their amazing energy. We kid you not that these boys had the crowd screaming for more. It was an instant love at first sound.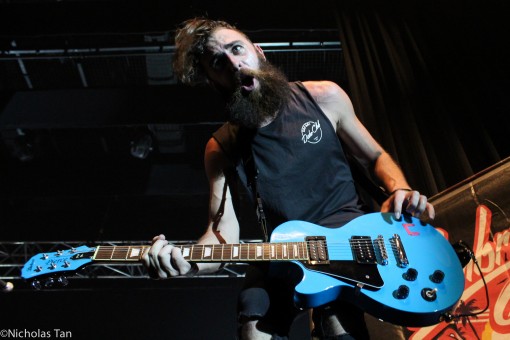 Next opening act was Sydney-based punk rock band, Cambridge, which hilariously had Lion King, The Circle of Life, as their introduction. The fun did not stop there as the music continuously changes into DJ Snake and Lil Jon's Turn Down For What. We must admit we had tons of fun experiencing this out of the world band. From covering Taylor Swift, 22, and Miley Cyrus, Wrecking Ball, we must say we are definitely well entertained.
After waiting for almost half an hour for the godfathers of modern punk, New Found Glory stepped in with much joy and energy. Without wasting any time, the band hit it off with their first song, Selfless.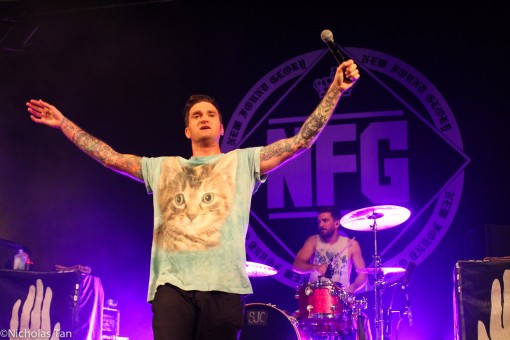 Even though it is their second time in Singapore, the band admitted that the second time around felt much comforting as this feels much more personal. The band's amazing presence on stage had the crowd going wild and crazy like every punk rock gig should be. We had people headbanging, crowd surfing and moshing it hard like never before.
It was definitely one of those nostalgic moments to experience the band that has been around since you were a teenager. In the sea of crowd you will definitely spotted a few elderly group of people singing their heart out loud to every song. It is overwhelming, in a very good punk rock way.
Setlist:
1. Selfless
2. Understatement
3. Don't let her pull you down
4. Resurrection
5. Hit or miss
6. Something I call personality
7. Hold my hand
8. Anthem for the unwanted
9. The worst person
10. Truth of my youth
11. Listen to your friends
12. It's not your fault
13. Ready and willing
14. Failure's not flattering
15. Kiss me
16. Dressed to kill
17. Intro
18. My friends over you
19.  One more round
20. Truck stop blues
21. All downhill from here
photo by Nicholas Tan