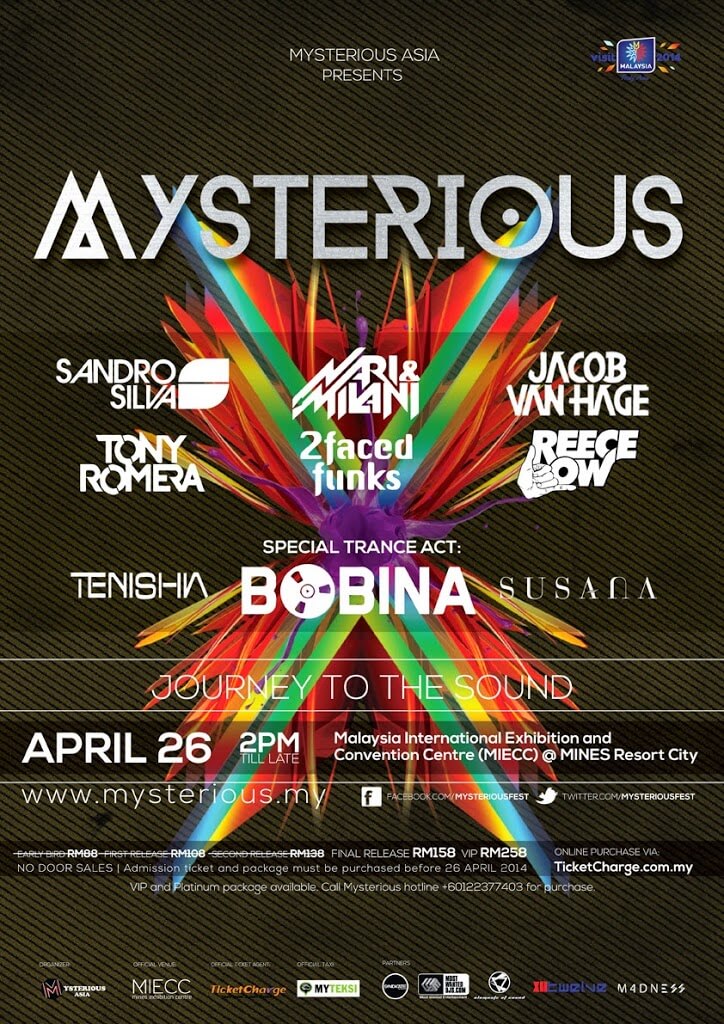 Mysterious Asia presents Mysterious
NEW VENUE, SENSATIONAL LINE UP, TOP-NOTCH PRODUCTION.
'No Drugs, No Alcohol. Mysterious DJs Unite Against Drug Abuse'
Set to be one of the most unique events ever in town, Mysterious is a
luxurious showcase of electronic dance music talents in an exclusive
environment. Mysterious will take place at Malaysia International Exhibition
& Convention Centre (MIECC) in MINES Resort City – a polished and
spacious ground that will complement 'Mysterious' journey of sounds.
An introduction to the world, Mysterious dedicates itself to the advocates of
electronic dance music in the country and around the world. Promising an
experience that you will embrace throughout, Mysterious invites you to its first
Expect ground-shaking sensation sounds, vibrant talents behind the decks
and massive production designs along with other attractions.
Be part of the movement, be part of a history and be part of Mysterious family.
There will be NO door sale for this event. Tickets are selling from RM88 (early
bird) and RM158 for normal entry. Early bird tickets are already sold out and
Purchase your tickets at all Rock Corner, Victoria Music, Speedy
Video or any TicketCharge outlets or online. For more details, visit
www.ticketcharge.com.my or call their hotline at +603 9222 8811. Ticket
purchase is also available through our official ticket agents on ground.
Exclusive VIP and Platinum packages are available. To inquire or purchase
the VIP and Platinum packages, please contact Isaac at +6012 237 7403.
BOBINA (2013 DJ Mag Top100 #47)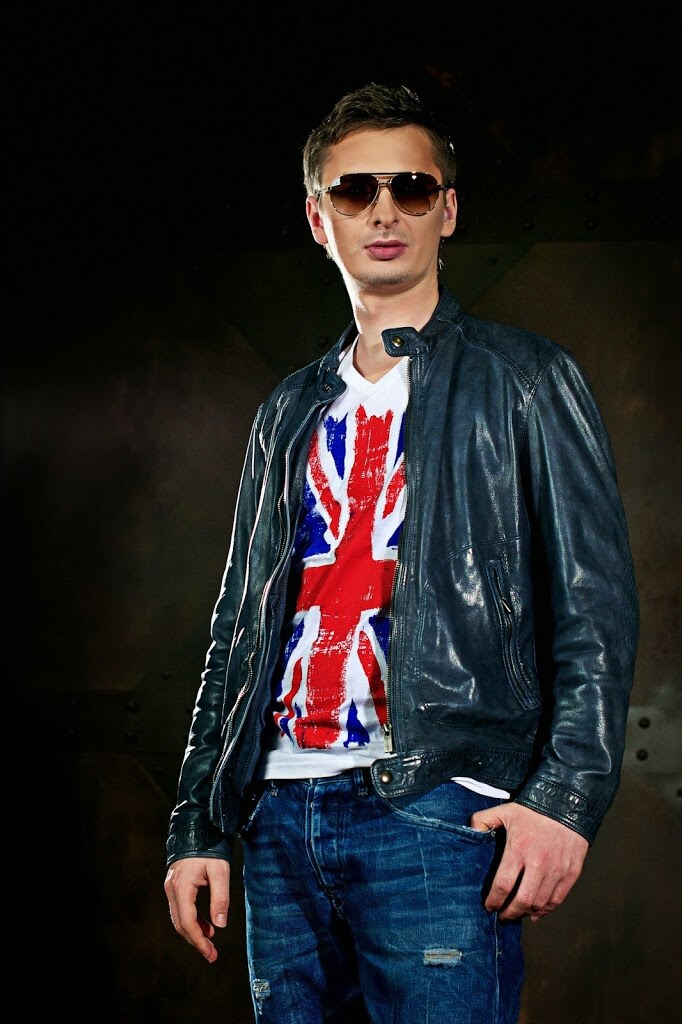 TENISHIA (2013 DJ Mag Top100 #65)
REECE LOW (Australia's InTheMix Top 50 Poll DJ #24)
NARI & MILANI (3D World Tour 2014)
MYSTERIOUS ASIA EVENT ANNOUNCEMENT
Mysterious Music Club Membership.
Sign up for Mysterious Music Club Membership to get your hands on fantastic
offers. As Mysterious members, you will receive an exclusive members only
goodies, special price to Mysterious series of events, a chance to enter
Mysterious Grand Contest with prizes includes a full expense trip to renowned
international music events amongst many others.
Mysterious Asia, the organizer for Mysterious event series does not condone
the abuse of recreational drugs and alcohol. To ensure the safety of the
patrons and customers, the organizer is working closely with the local
authority, event security and National Anti-Doping Agency (AADK) in keeping
the event drug free. The event will not be serving any alcohol drinks. Food
and beverages outlets will be made available throughout the event.
The event is opened to guests 18 years and older only; ID verification will be
carried out at the event entrance.