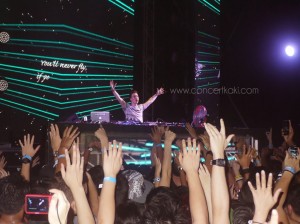 Greetings from Malaysia!
On the 20 September 2013, Concertkaki have decided to pay a visit to the lion city, Singapore, for I Am Hardwell World Tour!
Yes you've read it right, the sensational Dutch artist that never fails to blow his fans mind with his exclusive mixes and tracks.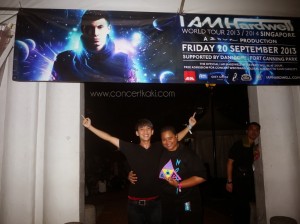 Arrived in Singapore just a few hours before the show started. The venue was packed with all our lovely party people hanging around and having a few chats before the party begins.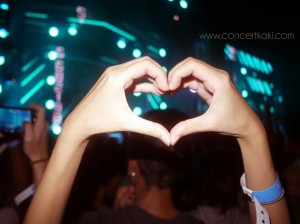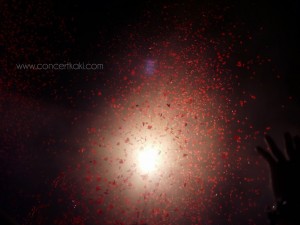 Together with DJ Dannic, the young and talented DJ from Breda, Netherlands was the opening for I Am Hardwell. The crowd loves his good vibes and his dashing good look is just the icing on the cake! The performance from the young DJ was only a warmed up session before the real party started.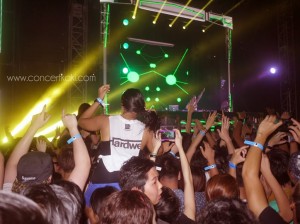 Hardwell make his appearance on time and the crowd was just amazing. Everyone was pumped up and getting their dancing shoes ready to start dancing to Hardwell. With the music blasting out so loud, this definitely turns the crowd wild and everyone just loses themselves to the music and beautiful lighting that was set up on stage.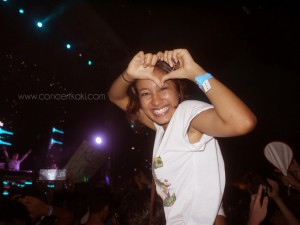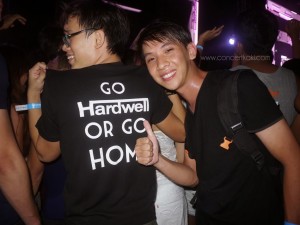 Singaporeans definitely know how to party! Everyone was just dancing and smiling throughout the whole night. I've met beautiful and friendly people during the show and I never felt so satisfied by sharing my happiness with them.
Hardwell gave an unforgettable night by playing for 3 hours on stage. Now that's one dedicated DJ! It was definitely an honor to be there experiencing one of the greatest nights with the greatest DJs at the greatest Singapore.
Singapore, we can't wait to go back there again for the next event.