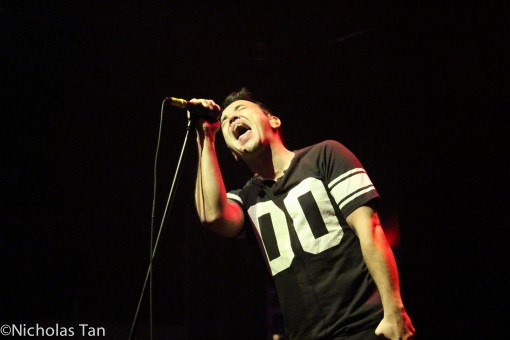 Formed in Los Angeles during the 90s, American post-grunge rock band Hoobastank rocking their way in Singapore once again. With vocalist, Doug Robb, Dan Estrin, Chris Hesse and Jesse Charland, the boys are back on tour with their latest album Fight or Flight.
After being on hiatus, the appearance of Hoobastank back in Asia has capture many loyal and die-hard fan's attention of this rock band that is responsible of producing memorable and nostalgic songs such as Running Away, Crawling In The Dark and The Reason.
Before their performance, we managed to catch up with the boys during the press conference. With the laid-back rock star attitude, the boys make themselves as comfortable as they could during the press conference and were very cooperative as well.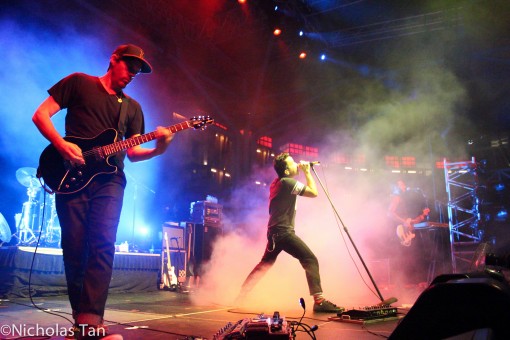 The band sets their way to The Coliseum Hard Rock Hotel, Resort World Sentosa. With very much anticipation, the band made an appearance that sets the crowd on fire. Exciting as it is, without wasting any time, heavy drum beats and guitar shredding was blasted off the stage.
The boys pulled out an amazing show by playing most of their old songs, which had the crowd singing along all the way. As the show goes on, Doug's interaction with the crowd was simply brilliant as the crowd felt really connected. Doug managed to take some time interacting with the crowd and received a fan letter that was thrown to the stage. The crowd screamed along pestering Doug to read it out loud but with that sneaky smile, Doug mentioned this would stay personal.
As the song The Reason playing in The Coliseum, a massive amount of hands were up in the air holding their smart phones recording every moment. Even though it has been that long since their last live performance, Doug still sounds perfectly remarkable.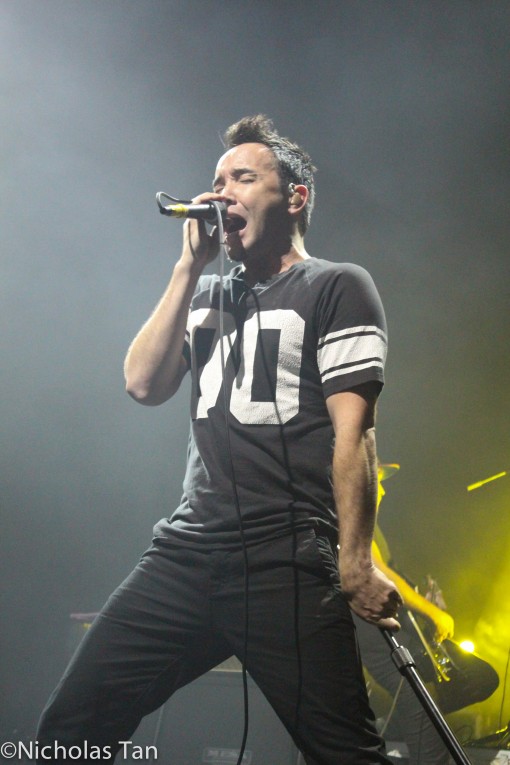 The night ended well with Crawling In The Dark as their last set. Without any hesitation, the crowd jump and down and headbang hard like every rockstars would.
Overall, Hoobastank is still on fire and they are still rocking out hard like before. We are hoping for another appearance from them in the near future.
photo by Nicholas Tan