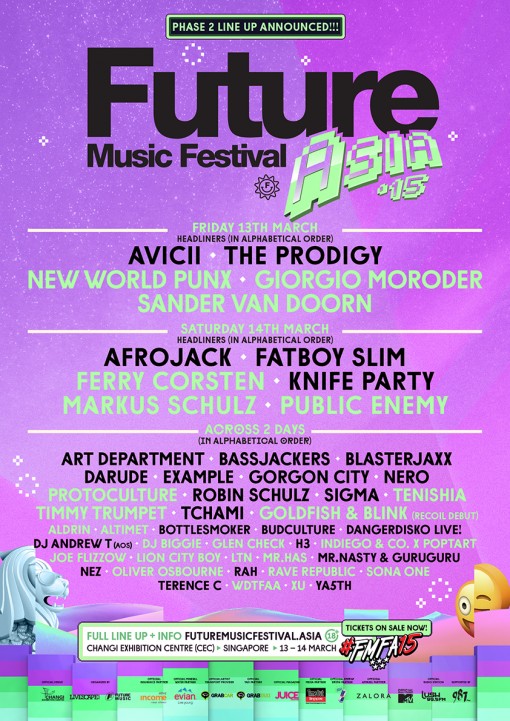 LOCAL AND INTERNATIONAL BIGWIGS TO HEADLINE FUTURE MUSIC FESTIVAL ASIA 2015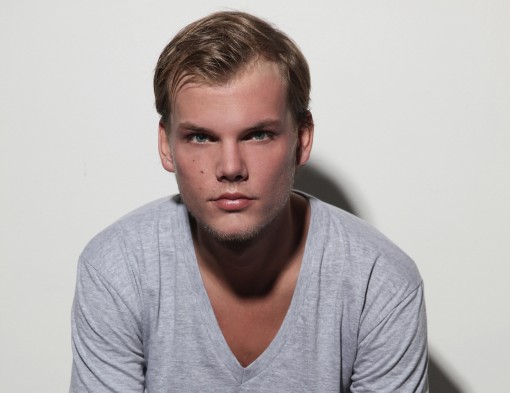 Joining the worlds best such as Avicii, Afrojack, Fat Boy Slim and Knife Party are several home-grown acts, such as DJ Aldrin and Rave Republic, alongside the godfather of electronic dance music, Giorgio Moroder, New World Punx and Hip Hop legends Public Enemy
The organisers of South East Asia's largest music festival, Future Music Festival Asia 2015 (FMFA), Livescape Singapore and Future Music Group Australia today announced the full line up for this year's star-studded music festival.
As part of the Festival's aim of showcasing top-notch musical talents worldwide, FMFA's full line-up will comprise an eclectic blend of critically acclaimed artistes:
INTERNATIONALS (IN ALPHABETICAL ORDER):
AFROJACK
ART DEPARTMENT
AVICII
BASSJACKERS
BLASTERJAXX
DARUDE
EXAMPLE
FATBOY SLIM
FERRY CORSTEN
GIORGIO MORODER
GREEN VELVET
GORGON CITY
KNIFE PARTY
MARKUS SCHULZ
NERO
NEW WORLD PUNX
PROTOCULTURE
PUBLIC ENEMY
ROBIN SCHULZ
SANDER VAN DOORN
SIGMA
TCHAMI
TENISHIA
TIMMY TRUMPET
THE PRODIGY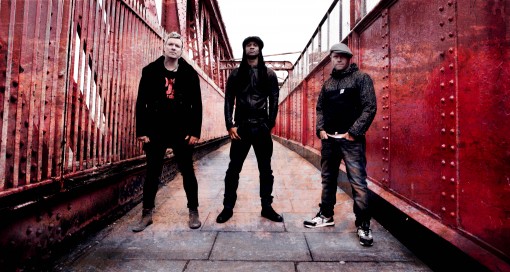 Complementing this stellar line-up are Singapore's own homegrown talents and regional names such as Lion City Boy, Oliver Osbourne, Indiego & Co. x Poptart, Goldfish & Blink and Glen Check, adding spice to the already electrifying ensemble.
LOCALS AND REGIONALS (IN ALPHABETICAL ORDER):
ALDRIN (SG)
ALTIMET (MY)
BOTTLESMOKER (ID)
BUDCULTURE (MY)
DANGERDISKO LIVE! (MY)
AJ ANDREW T (AOS) (SG)
DJ BIGGIE (MY)
GLEN CHECK (KR)
H3 (MY)
INDIEGO & CO. x POPTART (MY & SG)
JOE FLIZZOW (MY)
LION CITY BOY (SG)
LTN (ID)
MR.HAS (SG)
MR.NASTY & GURUGURU (MY)
NEZ (SG)
OLIVER ORBOURNE (SG)
RAH (SG)
RAVE REPUBLIC (SG)
SONA ONE (MY)
TERENCE C (MY)
WDTFAA (MY)
XU (MY)
YA5TH (SG)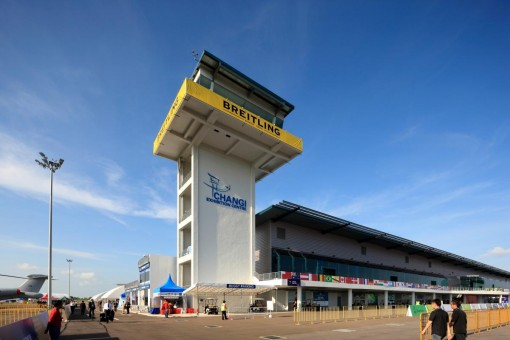 These world-class acts will be performing across three stages for the heart-thumping two-day Festival, which is set to take over Singapore's 140,000-square-metre Changi Exhibition Centre, from 13 to 14 March, 2015.
Having attracted over 55,000 people from 85 countries at FMFA 2014 held in Kuala Lumpur, Malaysia, its debut in Singapore is expected to be quite the spectacle.
"Singapore was the obvious destination of choice, because we recognize its value as an international hub and up-and-coming center for music and entertainment in South-east Asia. With Singapore's vibrant calendar of world class events, and exceptional infrastructure, it was only natural for it to be FMFA's next home," Muhammad Iqbal, Group Chief Executive Officer of The Livescape Group said.
"We have never spared any expense in offering our loyal fans the best event experience they can get, and we aren't about to stop now. In addition to the star-studded cast of international, regional and local acts, we also look forward to having a few more little surprises in store for all festivalgoers on-site. With this, we are well placed to create a truly memorable, world-class event to commemorate our Singapore debut, and in keeping with this country's aim of becoming a world-class entertainment destination," Iqbal added.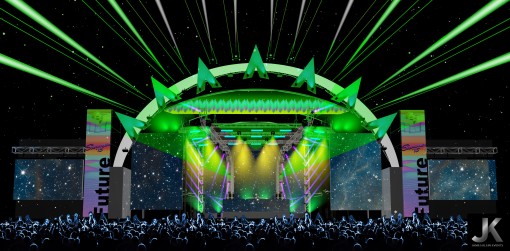 SUPERNOVA – THE MAIN STAGE
For the first time in South East Asia, FMFA will also be working with world-renowned stage designer, James Klein (www.jameskleinevents.com) to curate its main stage, dubbed the Supernova Stage. James Klein has previously worked on the stage designs for the likes of Ultra Music Festival and Sensation. The multi-storey Supernova Stage at FMFA 2015 will be one of the largest South East Asia has ever seen and is especially customised and built specifically for the festival. The stage includes never before seen pyrotechnics and visuals and extensive giant LED screens.
GETTING THERE
Bearing in mind FMFA's location in the Far East, organisers will be providing free shuttle services, which will ferry revellers to and from a soon to be announced location within the city centre at 30-minute intervals either way. This will take place throughout the entire duration of the festival with at least 40 – 45 forty-seater shuttle buses on standby. Aside to this, GrabTaxi has come on board as the Official Taxi Partner for FMFA 2015 and will be operating a taxi booth at the entrance and exit points of the festival grounds to assist festival-goers in booking their taxi rides. GrabTaxi will also be offering special discounts to all festivalgoers that book a ride using the GrabTaxi app and the promo code "FMFA15".
CARNIVAL WITHIN A FESTIVAL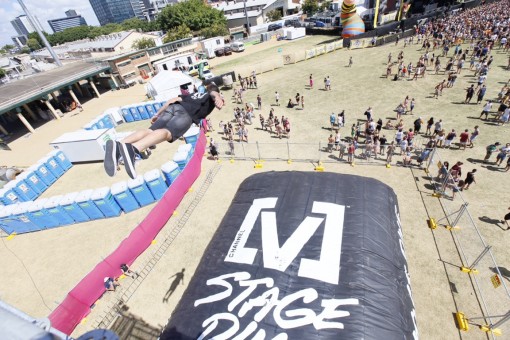 To add to the spectacle of the festival, several carnival elements will be introduced to ensure revellers get a holistic experience. Several carnival rides will be set up including a Carousel, Bumper Car Ride, Gryospin Ride, Meteorite and a never before seen in Singapore, Stage Dive. Also there will be sections where partygoers can rest and recharge with hammocks and bean bags which will be located close to an extensive food village which will feature some of the best food operators from Singapore, Malaysia and even Thailand.
FOR A GREATER EXPERIENCE – PRIVATE CABANAS & THE FIRST CLASS ARENA
For those looking to take their party experience to a different level, they could literally do so with the VVIP Private Cabanas going at SGD10,000 each for two-days. These elevated cabanas apart from providing an aerial view of the festival grounds and a fantastic view of the main stage comes with a 250 sq. ft. private area, access to the cabana for 15 people, private bars, private toilets and 4 bottles of liquor with mixers for both days.
In addition to this there will also be a VIP Lounge – The First Class Arena – which features an elevated terrace and lounge that overseas the Supernova and Future Live stages. VIP tickets are priced at SGD388. This VIP Lounge will act as a club within the festival and is indoors, air-conditioned, and also includes its own private toilets. Also there will be a variety of exclusive services in the VIP Lounge such as bottle service, foot massages and even food catering.
SECURITY, SAFETY AND MEDICAL SUPPORT
As an internationally acclaimed and award winning festival, FMFA has a zero tolerance drug-abuse policy. For the festival this year, even tighter control will be implemented to discourage drug abuse among the festivalgoers. An international team from highly experienced organizations, which include the following, are involved in the planning of the festival:
The Livescape Group (Malaysia & Singapore) – one of Southeast Asia's largest live events organizers, which has to date, organized over 200 shows regionally.

Future Music Group (Australia) – Australia's pioneer organizers with over 20 years of experience organizing live music events. They are also the curators of the Future Music Festival brand that has had a zero casualty record in Australia since the festival's inception in 2008.

EventAid (Australia) – Highly experienced medical consultants that has managed first aid services at major events across Australia and provides risk assessments, event medical plans, and event first aid. http://www.event-aid.com.au

SightCon (Netherlands) – Internationally acclaimed team from the Netherlands that specializes in security management for large-scale major events. It has a proven track record having managed similar outdoor music festivals including the 200,000 capacity mega festival, Tomorrowland. www.sightcon.nl

Singapore Emergency Ambulance Services (Singapore) – SEAS provides medical management for events at local, regional and international levels. They will be working closely with EventAid in curating a world-class medical plan at FMFA. www.sgambulance.com.sg

Event Security Specialists (Singapore) – ESS is a private security firm that provides professional security solutions in Singapore and throughout Southeast Asia. It has in the past managed large-scale events including the MTV World Stage. ESS will be working closely with SightCon to develop a world-class security plan for FMFA. www.ess.com.sg
Collectively, the above mentioned companies who are working hand-in-hand to manage and execute the security, medical, safety and drug prevention plan for Future Music Festival Asia 2015, have over 50 years of experience in managing similar or larger scale events.
LIST OF PARTNERS FOR FUTURE MUSIC FESTIVAL ASIA 2015
Official Mineral Water: Evian Official Insurance Partner: NTUC Income Insurance Co-operative Limited Official Artist Transport Provider: GrabCar Official Taxi: GrabTaxi Official Energy Drink: RedBull Official Apparel: Zalora Official Digital Streaming Partner: Guvera Official Magazine: JUICE Official Media Partner: TimeOut Singapore Official Music Channel: MTV Asia Official Radio Station: Lush FM Supporting Radio Station: 987 FM