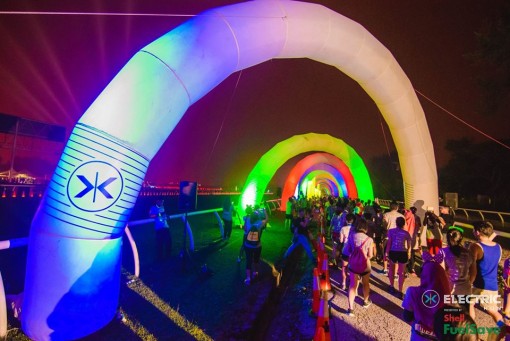 The world's popular night-time fun run, the Electric Run® Malaysia 2016 presented by Shell FuelSave is set to light up Malaysia again for the second year in a row on 7 May at the Selangor Turf Club.
The organizers of the run – The Livescape Group – today announced that participants can collect their race pack prior to the race on Saturday, April 30 and Sunday, May 1 at Celebrity Fitness, the "Official Fitness Centre Partner" at Mid Valley from 11AM-9PM.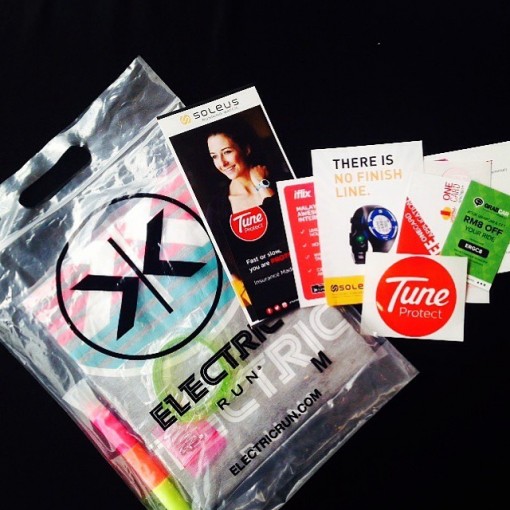 Each Electric Run® Malaysia 2016 race pack will consist of a numbered bib, a limited edition official Shell FuelSave Electric Run™ Malaysia 2016 race tee, a drawstring bag, a temporary Shell FuelSave Electric Run® UV sticker tattoo, two glow sticks and a pair of LED glasses. The numbered bibs are unique to each participant and must be worn at all times throughout the race as the bib is used to identify each runner.
Participants are also entitled to a special Shell FuelSave enhanced race kit when they purchase a minimum of RM40 of Shell FuelSave 95 or Shell FuelSave Diesel fuel in a single receipt from 26th April to 6th May 2016. The enhanced race kit will include a variety of additional premiums for runners and is available while stocks last. Participants will be able to redeem the enhanced race kits at Celebrity Fitness, Mid Valley when collecting their Electric Run® Malaysia 2016 race packs.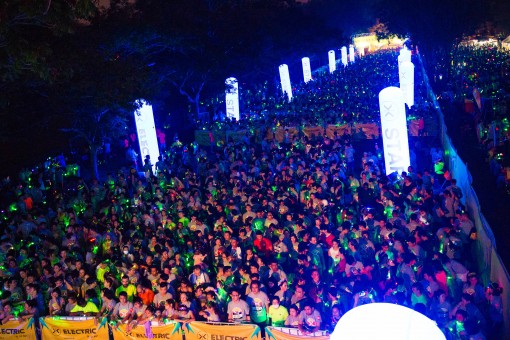 Participants are required to present proof of participation in the race by bringing a printed copy of their Electric Run® Malaysia 2016 confirmation email or e-ticket on any device, as well as their IC/passport to be eligible to collect the race pack. Those who are collecting their Shell FuelSave enhanced race kits are required to show a Shell FuelSave fuel receipt amounting to at least RM40 for eligibility.
Participants may appoint a representative to collect their race pack but the representative must provide three important documents, which are a printed copy of the runner's confirmation email or e-ticket, a photocopy of the participant's IC/passport, and an authorisation letter signed by the participant that can be downloaded on www.electricrun.my.
For more information or to obtain updates on Shell FuelSave Electric Run® Malaysia 2016 in Kuala Lumpur, logon to https://www.facebook.com/electricrunmalaysia or follow Electric Run Malaysia on Twitter at @electricrunmy and Instragram at @electricrunmy.
Organised by The Livescape Group and supported by Malaysia Major Events (MME), the Electric Run® Malaysia 2016 is presented by Shell FuelSave – Shell Malaysia's superior fuel efficiency product, which is designed for busy lives. Specially developed with Active Efficiency Ingredients, Shell FuelSave helps improve engine efficiency from the very first tank, enabling motorists in Malaysia to fuel their busy day, so that they do more of the things they enjoy and pursue their passions.