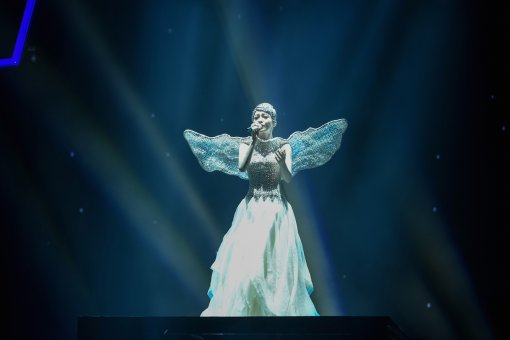 photos by IMC LIVE GROUP
Angela Zhang brought the house down at Stadium Negara during her first ever solo Malaysian concert organised by IMC Live Group last Saturday night. Loyal and excited fans from countries far and wide came to see the Taiwanese superstar perform 30 of her songs live during her REMIX 100% Angela Zhang World Tour 2017 in Malaysia and the heavy downpour before the concert did little to dampen their spirits. Malaysia, Singapore, China, Australia and the USA were just a few on the long list. As the theme of this tour was reinvention, as promised, she masterfully reinvented her most popular hits.
Angela Zhang kick-started the concert with one of the most memorable hits among Malaysian fans – 'Invisible Wings'. She appeared on stage wearing an angelic ensemble adorned with glittering wings which made a stunning first impression. As soon as she appeared on the elevated platform, the audience erupted into anticipatory applause. The heartwarming tune inspired the crowd to sway their lit foam batons in time with the music, painting a beautiful scene reminiscent of stars in the beautiful night sky.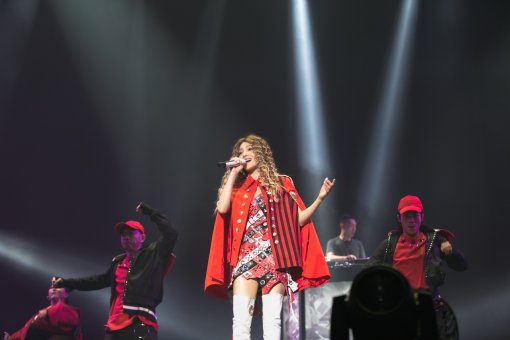 During the promotional tour for her concert, Angela Zhang revealed that in order to give her fans the best possible experience at her remix concert, she insisted on taking part in every aspect of the show – including the production. She did not disappoint – the costuming and choreography for the show was perfectly coordinated to fit her reimagined music.
Popular hits 'First Page', 'Don't Wanna Hear', 'Aurora, 'Bandage' and 'That Girl' were remixed on the spot by DJ Wordy. The fans went wild with excitement as Angela danced and sang along to these jazzed up remixes in her red rockstar-themed outfit paired with white thigh-high boots. The trippy strobe lights, sounds and special effects were nothing short of spectacular, with the mini laser light show perfectly complementing her songs and adding to the lively and energetic atmosphere. She showed a complete 360 degree change in image, perfectly embodying the graceful angel to the lively rockstar and even the sexy, sultry diva in a black lace dress.
During one of the intermissions, Angela dedicated her song 'Faith' to her beloved fans. She  mentioned that recently, her fans told her how much her positivity inspired them and how she has become a role model of sorts to many of them. Thanking fans for sticking with her through all her ups and downs and believing in her, she revealed that the reason for her perseverance all along was actually the love and faith she received from fans.
The show concluded with fans feeling as though they were brought on a rollercoaster of emotions. From catchy upbeat songs to soulful serenades so touching that even her fans couldn't help but to shed a few tears, the night definitely made a mark in many people's hearts.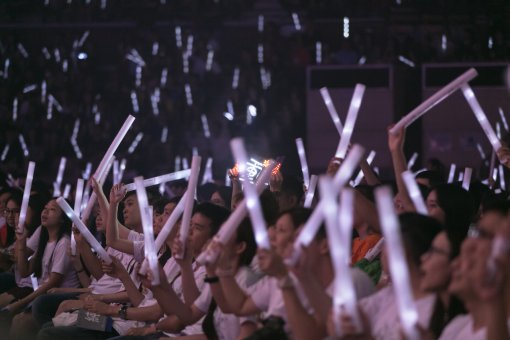 Fans just couldn't get enough of Angela and were continuously shouting for an encore. Angela surprised all her loyal fans who remained in the stadium by making an unexpected appearance in her casual lounge clothing long after the concert ended. Despite the absence of accompanying music, lights and special stage effects, she sang a few phrases from her song 'Head Over Heels' and once again profusely thanked everyone including her fans, the media and concert crew for all their support.
Malaysia was the only Southeast Asian stop on the tour. The tour began on 23 September 2017 in Beijing and will continue across the world to major cities such as Xi'an, Dalian, Guiyang, Suzhou, Kunming, Xiamen, and Shenzhen.